Top 6 Tools to Automate Content Creation and Distribution for 2023
Jan 03, 2023
Creating and distributing content is arduous, especially when you're a solopreneur or founder. You need to make sure that everything you create is of the highest quality possible. You'll have to research topics thoroughly, craft the perfect introduction, and provide accurate information.
It used to take me 6 hours to write a long blog post! But nowadays, it takes around 2 hours from planning to writing to editing. Sometimes, it's less than an hour if I know exactly what I want to write about. My secret? I use tools that automate a lot of the writing process! Here are 6 paid and free tools to help automate parts of your content creation and distribution.
Researching what's already getting attention in your industry can often be time-consuming and tedious. The Blog Content Outline Generator by Surfer SEO makes the process super fast and easy.
This free online tool lets you easily create a highly detailed, structured outline based on articles already ranking for that keyword. So, instead of planning your outline from scratch, you can use what's already working.
Here's how it works:
Type the keyword.

Wait for the outline to generate.

Copy and paste the headlines that make sense to your article.
The outline generator already suggests H2s and H3s. If this is your first time writing an SEO-optimized article, the structure of your headings and the keywords included are super important.
Depending on your target audience and preference, you can remove and replace the topics in the headings. For example, I'll remove the Pomodoro Technique from this outline, as it's a productivity strategy I no longer use.
Now that you have an outline, you can start writing your blog post! And this is usually the part where there is a lot of procrastination and resistance. But luckily, since you already have an outline, you at least know the main points you want to discuss.
To speed up writing the paragraphs under each section, you can use artificial intelligence (AI) tool like Jasper.
Jasper.ai is revolutionizing how people write, offering an efficient way to create great content in record time. This unique tool allows me to generate a 1000-word blog post in under 30 minutes, eliminating the need to start from scratch.
Here's how it works:
Provide the topic that you want Jasper to write.

Include background information.

Pick the tone of voice. Do you want it to sound strictly professional? Or do you want it to sound witty?
With ready-to-go templates tailored to your chosen industry or topic, you can use this as a starting point, then edit and customize it using your own insights and ideas.
For example, Jasper helped me write this blog post. It did a few paragraphs, and I added my personal experiences as examples. This ensures that my article is unique and provides valuable insights you won't find elsewhere.
Some people find Jasper expensive. I'm paying $120 monthly to access the Boss Mode plan with unlimited credits. Luckily, you can use ChatGPT, which was free when this post was written.

Here's a video where I compared the outputs produced by Jasper and ChatGPT:
Writing paragraphs is one thing, but including keywords in a blog post is another. Sometimes, you're unsure whether you have enough keywords or where to put those keywords in your blog post.
Clearscope tells you exactly how to structure and optimize your content for SEO. You'll easily identify which keywords are best for your article, where to place them within the text, and get a comparative analysis of top-ranking articles to see what makes them successful.
It also provides:
The exact word count you need to aim for

The exact phrases to include in your headings

A rating system (A+ is the best and highest rating)
I love the rating system because it gives me a visual confirmation that I did well in including the most important keywords.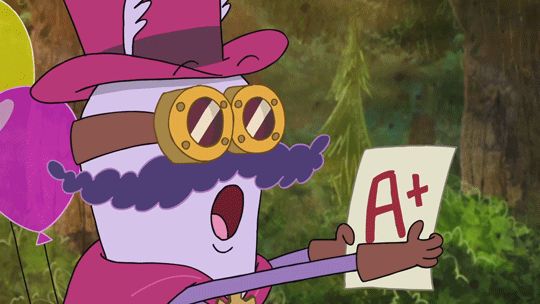 The best and most trusted tool for editing is, of course, Grammarly. Grammarly uses advanced natural language processing and machine learning to find mistakes in spelling, grammar, and sentence structure. It's a lifesaver when you're crunched for time or have trouble spotting errors on your own.
If you're using an AI writing tool, you'll also want to check it for plagiarism. With Grammarly's pro version, you'll get access to a Plagiarism checker. You'll be able to spot sentences, paragraphs, and phrases found in other online content.
Read your work out loud. This is the best advice when you're editing your content. But if you're writing a lot of content in a day, it can get tiring! So, I use a robot to read it for me.
Rather than reading your own work, which may not be as detailed or effective, Natural Reader can read your entire blog post out loud. This allows you to pick up on typos, awkward phrasing, or anything else you want to edit.
It's definitely worth taking the time to listen to your post before finalizing it. Note that NaturalReader has a 5-minute limit per day. You can upgrade or just read the rest out loud yourself.
You can have the best blog post, but it's not bringing anything if you don't distribute it. The best way to distribute it is to use your existing social media channels. But the problem is it can take time to think about the caption and the images to promote your blog post.
Most times, you end up promoting your blog post once. But you must keep promoting it in different ways to reach more people.
Missinglettr is a great tool for taking the hassle out of delivering your post to the right channels. It takes your content and creates multiple posts that can be scheduled across popular social media sites such as Twitter, Facebook, LinkedIn, and more.
Missinglettr grabs the sentences from your blog post and includes a quote graphic. All you have to do is approve and schedule the post.
With Missinglettr, you can:
Automatically turn one blog post into 12 social media posts spread across different channels.

Schedule all the posts weeks in advance (a 2-week campaign or even a one-year campaign)

Check the link clicks, so you'll know which type of posts bring the most traffic to your website.
For example, my page views have increased 300% since I started using Missinglettr. After I publish a blog post, I spend 30 minutes on Missinglettr scheduling a 2-month campaign.
You'll be able to choose the style of the fonts, the background image, and the style of the quote graphic.
This system saves me 20 hours per month and allows me to focus on engaging with people who react to my post. Sign up here for a 50% discount on your first 3 months.
Wrapping It Up
You don't have to spend hours each day trying to create content and promote them. You can significantly speed up your content production with AI and automation tools. The more you use these tools, the more time you can save. More importantly, you'll say goodbye to writer's block forever because you'll always have an AI tool that can assist you when no new ideas come up.